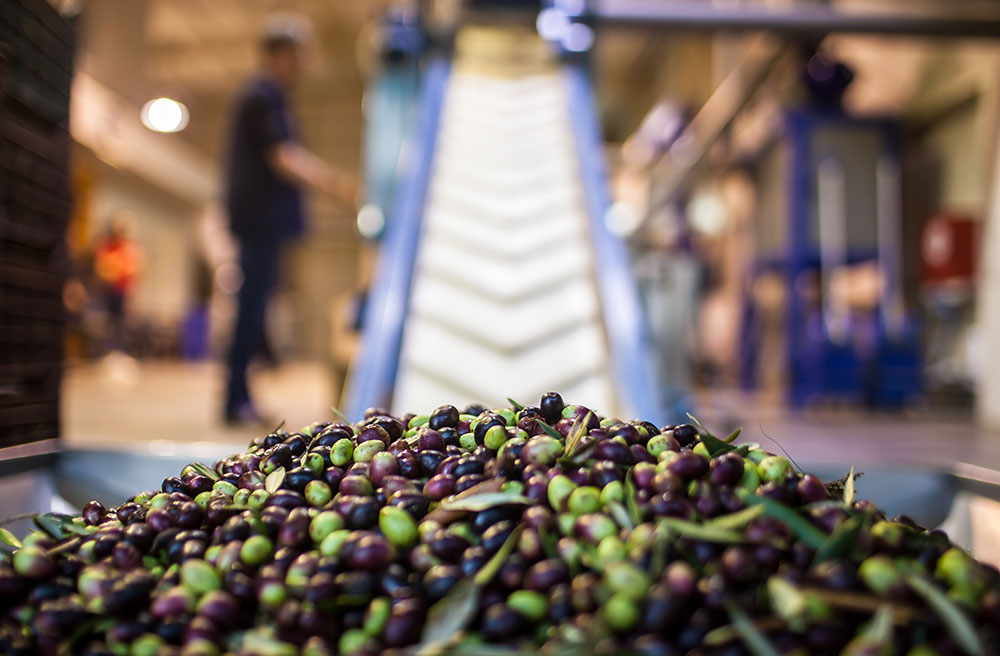 1875
Βαδίζουμε στο δεύτερο αιώνα παράδοσης
Our Olive Mill is located in the Megara Grove, one of the oldest groves in the country with olive trees that are over 2000 years old. Our modern and clean facilities comply with ISO 9001, ISO 22000 (HACCP) and are certified for Organic Produce by BioHellas. Our chemical lab is also located in the mill where our certified staff can perform the necessary analysis on any olive oil. We believe that the complete automation of production does not always guarantee quality. When the olives arrive at the mill they are hand filtered, This time consuming procedure along with the modern technology the mill works ensure the aromas, flavours, vitamins and polyphenols are kept to provide a resulting exceptional quality olive oil.
The production process for the olive mill starts with the arrival of the harvested olives. In collaboration with the producer the mill performs a quality check to ensure that only the fresh fruit from the field is used. This results in a high quality olive oil with a stable chemical analysis and organoleptic characteristics. The production process starts in the olive silo where the olives are move through equipment that removes the leaves and foreign bodies (branches, rocks etc). The olives then move to the washing stage where the olives are rinsed with certified drinking water which is replenished or replaced depending on the production. The next stage is the weighing of the cleaned olives via electronic scales before it moves on to the crusher. This hammer like system crushes the olives resulting in a paste which contains the flesh, the skin, the pips and the olive juices. This paste moves on to the malaxation process where the paste is kneaded in stainless steel compartment for 30-60 minutes at under 27°C (Cold Pressed) in order to achieve homogenization of the paste.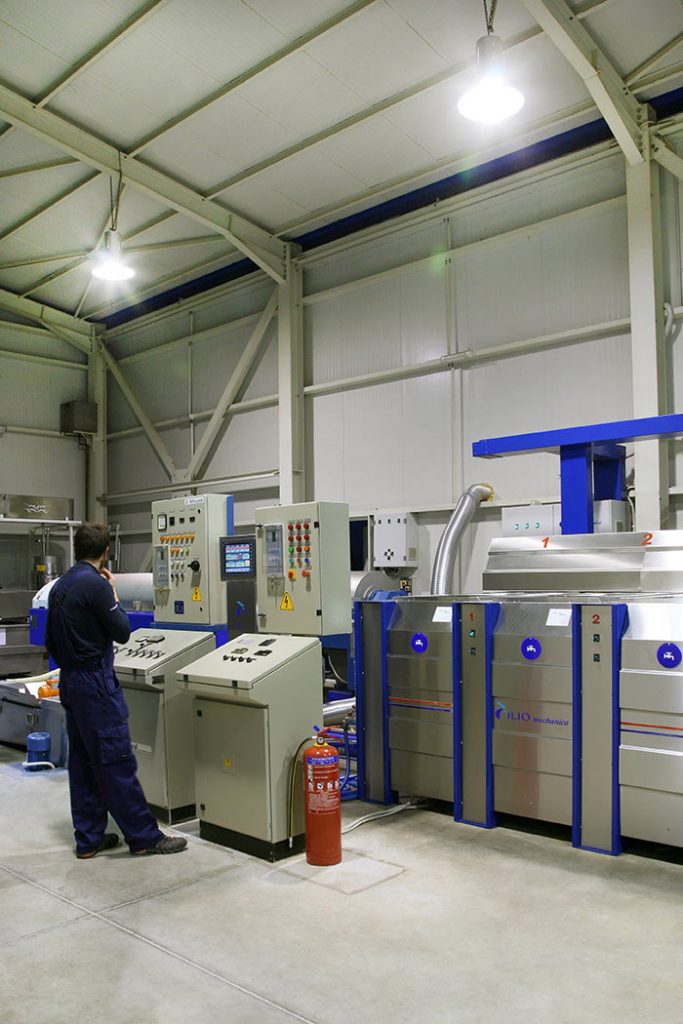 Once the kneading is completed the paste moves on to a horizontal centrifugal decanter which separates the liquids from the solids (two-phase mill). We do not use water in this process to ensure the clean juicing of the paste. The final stage of the olive mill is to separate the olive oil from the total liquid that comes out of the horizontal decanter. This liquid essentially includes water (from the actual olive fruit) and the final olive oil. This process uses vertical centrifugal equipment known as a separator. As soon as the total milling process is complete (about an hour) the produced olive oil is weighed and stored in stainless steel tanks and soon after is filtered (through filter papers) in order to ensure the quality at bottling.